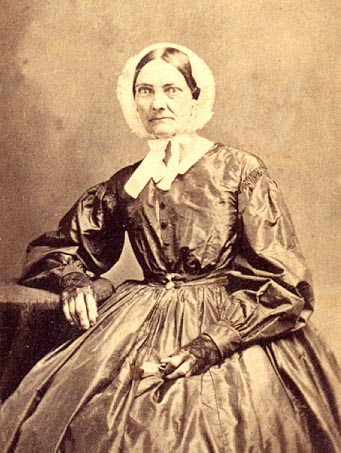 Who is this lady?

Written on the back of this old photo:

"Aunt Nan

Howard Branch Arterberry's

Sister

Lived at Shawnee, OK"

This photo belongs to H. B. and Becky Arterberry who graciously allowed me to make a copy of it.  They did not know anything about her other than what was on the back of the photo.  It looks like someone wrote "Aunt Nan" then someone else might have added the rest, thinking that this would be Howard's sister.  I believe that this is a different person for she looks too old to be Howard's sister and also that the studio stamp on the back shows that the photo was done in Ohio. 

"RANKIN & CO'S.

Cartes de Visite

ROOMS,

231 & 233 centr'l avenue

CINCINNATI, O."

The Arterberrys were living in OK and IL and I do not know of any who may have lived in OH.  I have not seen any records showing them there.  I suspect that this lady was a distant relative or friend.  Please let me know if you know who this she is.  She needs to be identified.